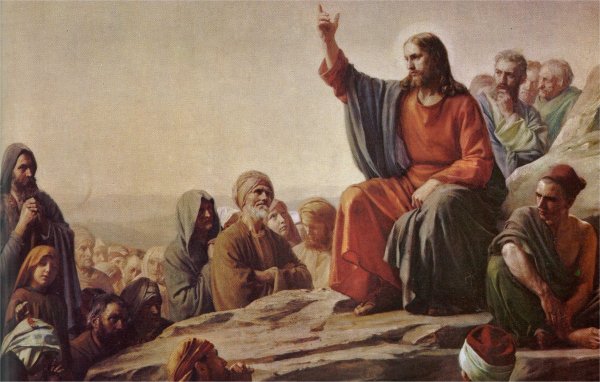 Sermon on the Mount by Carl Heinrich Block
FREDERIKBORG CASTLE: CPENHAGEN
Jesus speaks to the crowd on what is considered one of the hills of Galilee. He teaches the crowd how to pray, the Lords Prayer. He speaks with authority of the doctrines of Christianiy and the principles of the Kingdom of Heaven."